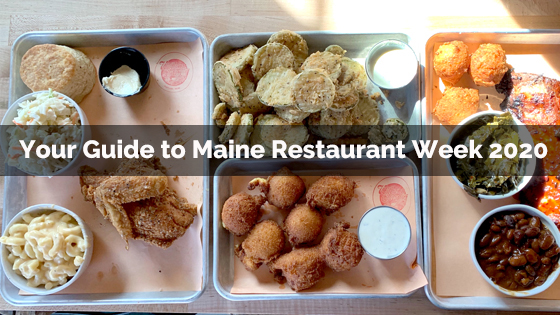 For all the foodies and food lovers out there, everyone's favorite time of year is here again: Maine Restaurant Week! But it can be a little overwhelming when there are what feels like hundreds of restaurants participating!
Keep reading for your guide to Maine Restuarant Week 2020!

Wilson County Barbecue
You may not be familiar with Wilson County Barbecue but go once and it'll become a new favorite! For Maine Restaurant Week, they are offering lunch ($25) and dinner ($25).
So what do you get for $25? It's a pretty great deal!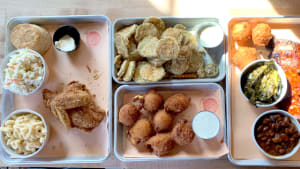 First Course:
Choose one Snack
Second Course:
Choose one Plate or Sandwich
Third Course:
Choose one Dessert
Wilson County Barbecue is new to the Portland food scene but they are not messing around! Serving North Carolina style BBQ, the menu features pulled pork, melt in your mouth fried chicken, and fried shrimp, among many other tasty offerings!
Solo Italiano
Solo Italiano is mainly known for its pesto, which is because Chef Paolo Laboa was the winner of both the Best Young Chef in Italy in 1990 and 1992 and the winner of the Pest World Championship in 2008. For Maine Restaurant Week, Solo Italiano is offering diners an incredible 5 courses for only $45/ person.
It's the perfect way to sample more of Solo Italiano's menu beyond the pesto (although trust us, the pesto is some of the best you'll ever taste) including a to die for Bolognese, lamb belly, and melt-in-your-mouth prosciutto. This is a meal you won't soon forget!
Hugo's
For the second year in a row, Hugo's is participating in Maine Restaurant Week. For $55, diners get 4 courses at a true Portland institution.
After all, Hugo's has been a fine dining staple in our city since 1988. Is it any wonder then that Hugo's is also owned by the James-Beard award-winning team behind Eventide Oyster Co. as well?
The menu at Hugo's changes daily depending on what ingredients are freshest and available.
David's
Dinner: $35
Lunch: $15 or $20
Another Portland classic is back for Maine Restuarant Week and it's David's! Come for lunch or dinner, since there's no way you'll leave hungry. Personally, dinner is always the way to go in our eyes, especially when you look at the menu:
FIRST COURSE
Country-style chicken and apple sausage, French onion aioli
or
Butternut squash & apple bisque GF VG
or
Arugula and blue cheese salad, currants, spiced pecan V
SECOND COURSE
Seared Pollock & crab, romesco cream GF
or
Garlic & herb marinated pork ribeye, tomato-bacon couples
or
Our now almost famous meatloaf, porcini mushroom jus
THIRD COURSE
Maine blueberry crisp, vanilla ice cream V
or
Maple Disaronno Crème brulée GF
or
Mexican Chocolate Cake, roasted poblano ice cream V
Trust us, there's no way you're leaving hungry after three courses at David's!

DiMillo's On The Water
This year during Maine Restuarant Week, some restaurants are now offering a $17 cocktail and appetizer pairing. This is a great way to sample a cocktail and enjoy a bite without being too full for dinner later on!
DiMillo's On The Water is offering their sauteed mussels in white wine, garlic, and Raye's sweet and spicy mustard with the Lilly Martini, with Hendricks gin and Lillet. Mussels and a cocktail sound pretty perfect for Maine Restaurant Week at DiMillo's On The Water!
There are many, many, many more places you can go for Maine Restaurant Week but it never hurts to have a few to keep in mind! Let us know in the comments or on social media where you went for MRW 2020!
---