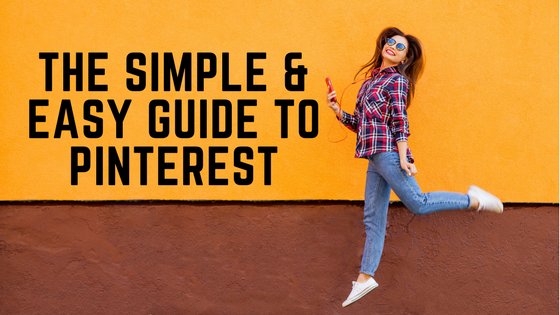 Marketing for any business should be a multi-faceted affair. After all, this is not the time or place to put all your eggs in one basket. If you're looking for a new and easy kind of marketing to try, this simple guide to Pinterest is what you've been looking for. Marketing is all about trial and error, but this is one of those cases where knowing what works is simple and easy to replicate, time after time. Combined with a solid marketing strategy of digital and print marketing, this guide to Pinterest could give your marketing campaigns some added depth.
1. Sign up for a Pinterest account
If you're going to get into Pinterest, you need to sign up for an account. Businesses are able to sign up for business accounts which run a little bit differently than personal Pinterest accounts. When you have a business account, you're given access to free tools like analytics and a Pinterest Save button for your site, which are both useful. But with a business Pinterest account, you're also able to create and post ads as well, which is the real value if you're looking to use Pinterest for advertising purposes.
2. Start pinning things that are relevant to your industry
One key thing to remember if you're using Pinterest for business is to be pinning relevant pins. Own a boutique selling designer brands? Pin some easy to create outfits, accessories to complete an outfit, or your favorites from the season's line. This will show that your brand has personality.
If you're using Pinterest for business, you need to populate your Pinterest account with other people's pins. Just having your own makes your brand look disengaged, and extremely corporate. This would also be a good opportunity to pin things that people that you follow are already pinning. Getting repinned is always exciting, but it's even better if you're getting repinned by a company that you follow and already trust.
3. Pin blog posts to drive traffic to your site and individual blog posts
After you've been pinning and built up followers on your business Pinterest page, it's time to start driving traffic to your site. The first thing you should do is link to your website in your business information that users can see. Oftentimes, users will look around your board(s) and could then make the decision to check out your website to see what else is on there. Having your website URL there just makes this process that much easier.
Another very smart trick: creating pins that are directly linking to blog posts that you're posting on a regular basis. On Pinterest, one of the most important things on a pin is the description, so make sure your pin description is compelling and makes people want to keep reading. You should be linking directly to the specific blog post, not just your website.
With your compelling pin description should also be a visually appealing blog image. Overlaid images with text on them help your pin stand out in a crowd of millions. Pick pictures that are aesthetically pleasing, and bright and easy to look at. Pinnability is all about what people are drawn to, so having a beautiful picture above your description is just one more way to stand out.
With this guide to Pinterest, you'll be able to add Pinterest into your back pocket as a viable source of digital marketing. If you have questions about how to implement this as part of your social media marketing plan, give us a call!
---