When it comes to fine dining, Portland restaurants have confirmed themselves as some of the best in the country to explore. From James Beard nominations to best of lists nationally, Portland has proven itself over and over again with both tourists and locals alike. Before you go diving into the overwhelming options, we've rounded up our 10 favorite restaurants in Portland. After all, it's hard to be a foodie city without a guide to finding the best!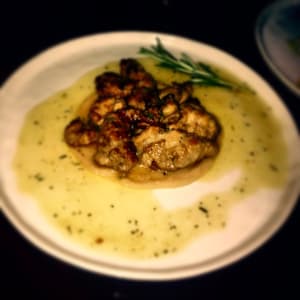 Sur Lie
First up on the list of Portland restaurants is Sur Lie, a popular small plates restaurant in downtown Portland. For those that like to share and taste, Sur Lie is an amazing choice. Small plates may be trendy right now, especially in Portland, but Sur Lie has one of the best food programs offering it. Think fresh local ingredients showcasing the best of Maine like North Star Sheep Farm in Windham, rare Maine shrimp, and flavors that are perfectly complimented by their excellent wine list. Sur Lie is phenomenal when you're looking for somewhere special, or you're just looking to enjoy a handcrafted cocktail at their beautiful bar.
Tempo Dulu
On any best of list, it would be unthinkable not to mention Tempo Dulu. Tempo Dulu specializes in Indonesian and Dutch fare, making it unique in a sea of fine dining. Though you can talk for days about the cuisine that's available at Tempo Dulu, it's their dedication to service and hospitality that really brings Tempo Dulu to the next level. Small touches like the bartender bringing your cocktail right to you, heated cloths in between courses, and unforgettable flavors make Tempo Dulu a standout in Portland. Expect dishes that highlight global flavors, and every dish cooked to perfection.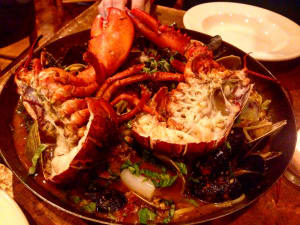 Street & Company
It's not an easy feat to make a name for yourself as a seafood restaurant in a town where the sea is just steps away, but Street & Company has managed to. Known for their decadent lobster, salmon, and fish dishes, Street & Company is one of the top restaurants for a reason. The menu changes daily, meaning that all fish that's served is incredibly fresh. Street & Company has an impeccable reputation in Portland for seafood that's served elegantly, along with desserts that are mouthwateringly delicious. If you're going for a special occasion, make sure to try their Lobster Fra Diavolo, consisting of twin lobsters on a bed of linguini, red sauce, and clams, mussels, and octopus for the perfect dish for 2.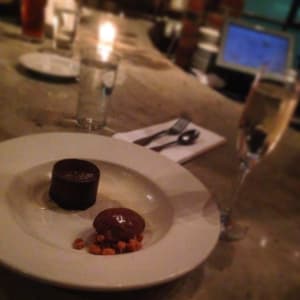 Fore Street
Love the farm to table movement? You may have Fore Street to thank for that, at least in Maine. Open since 1996, Fore Street has been a food destination for the last 20 years that foodies flock to from all over the country. What is it that keeps people coming back for more? Fore Street changes their menu every single day, making sure that the ingredients that are served are only the best. With these fresh and seasonal ingredients, Fore Street is known for their wood-burning oven, which gives meals character and deep flavors. Fore Street has served as inspiration for many popular Portland restaurants, because of their commitment to quality and a local approach.
Though the menu is ever changing, make sure to order the wood oven roasted Maine mussels, which are a signature item available daily. The mussels are served in a garlic almond butter that you'll want to soak up with all the bread that sits on the table, and possibly even drink from as a form of ambrosia. When it's available, the duck cooked two ways will fall apart in your mouth, leaving you to wonder why you've never tasted duck like this before. Can't get a reservation? Fore Street holds a third of their tables for walk-in guests, which become available each day at 5 pm.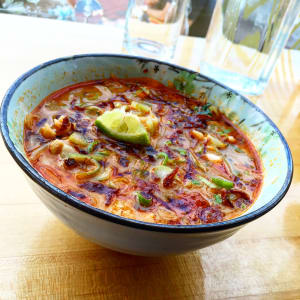 The Honey Paw
When it comes to eating out at some of the best places in Portland, sometimes you don't have to don your finest to get a fantastic meal. That's the case at The Honey Paw, an Asian inspired noodle eatery that prefers to fly a little bit under the radar. Everything at The Honey Paw feels casual, with communal seating and a chill vibe that travels from the bartender, to the dishes, and the servers. One thing you won't forget is the meal that you have here. These are no ordinary noodle dishes, which is evident with items like their Smoked Lamb Khao Soi, or a seasonal favorite, the Lobster Curry. Prepare your taste buds for an explosion of flavor that speaks to the global eccentricities of the menu. Though there's Asian flare at play here, the flavors are unique and all their own, and unlike any you'll find throughout Portland.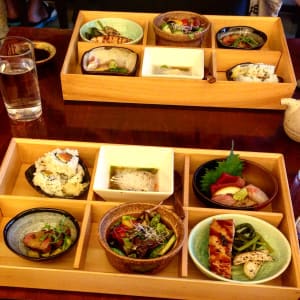 Miyake
Any best of list would be respite to exclude Miyake, known as some of the best sushi on the East Coast. Sushi has a tendency to feel hum drum, and ordinary, simply because it has become something that is common across America. But at Miyake, things run a little bit differently. The fish, meats, and vegetables are fresh, and sourced from owner Masa Miyake's farm. To get just a taste of what Miyake is like, check out their lunch, which runs Monday-Saturday from 11:30-2 pm. At lunch, the Bento Box is available, giving you the opportunity to try just a little bit of everything, including sashimi, hand rolls, and various other daily items. During lunch, patrons also have the option of ordering a la carte off the menu. No matter what you're trying at Miyake, you must try the sushi, because it will change the way that you think about sushi, forever.
Piccolo
There's a lot of Italian food in Portland to navigate, which can be overwhelming. For an authentic (and delicious!) experience, Portland's Piccolo is a must. To dine at Piccolo, you'll need a reservation. The restaurant holds 12 people, making it appealing if you're looking for an intimate place to dine. Piccolo is a romantic spot that also serves incredibly authentic Italian food. This is not a spaghetti and meatballs kind of place. At Piccolo, the menu changes frequently, to keep up with the seasons, as well as what is available from local purveyors. In the summer, expect dishes like Lobster Gnocchi, cooked to perfection, as well as specials like Italian Fried Dough. The flavors offered at Piccolo are rustic, and homey, just like the atmosphere.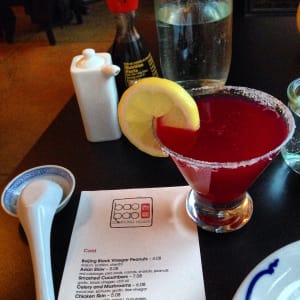 Bao Bao Dumpling House
Bao Bao is one of those places where the menu is truly deceiving, but in a good way. This is another place where the menu changes regularly, but that's to be expected in Portland. Bao Bao is best known for their dumplings, and with good reason. Bao Bao makes some of the best dumplings in Portland! Some are a little on the adventurous side, like Kung Pao Chicken & Peanut, or the Lamb, Black Bean Chili & Peanut, which are not your standard dumplings. But Bao Bao really isn't your standard dumpling house, either. There's dumplings you'll know and love like Pork and Cabbage, or Shao Mai, but all the dumplings that are on offer at Bao Bao taste fantastic. Each order of dumplings at Bao Bao comes with 6 dumplings, making it a perfect place to bring a few friends and try them out, family style.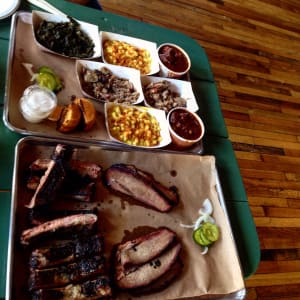 Salvage
For the meat lovers of Portland, there are a lot of restaurants to choose from. There's classics like David's, The Grill Room, and Timber, but just because you love meat doesn't mean you want steak. When you're looking for brisket, ribs, and melt in your mouth cornbread, you go to Salvage. There's a reason that Andrew Zimmern of Food & Wine names Salvage as one of his favorite places to stop in Portland. Want to eat like a foodie? His favorite is the Meat Coma Platter, consisting of ¼ rack of ribs, 1/3 lb of brisket and chopped pork, as well as a cup of chili. We recommend you share the Meat Coma Platter with a really hungry friend! Make sure to try their sides for a well rounded out meal like their home-style mac'n cheese, collard greens, cornbread, and maybe a slice of pie while you're at it. Bottom line here: Salvage is the place to go for barbecue in Portland.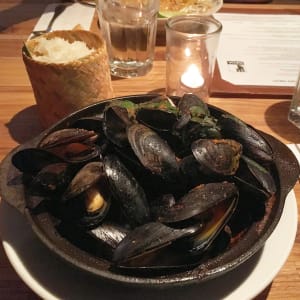 Boda
If you've been to Boda, then you know that it's some of the best Thai food in Portland. Part of this is because of their street-food inspired cuisine, and their incredible late night menu. Where else in town can you find mussels in curry broth with sticky rice (Gaeng-Kua Local Mussels) for just $10? Or Pad Thai with a combination of shrimp and chicken for $10? The answer is, you can't. Boda has all the versatility that a neighborhood needs. Some nights, you're stopping in because you're tired of cooking and need a break. Other times, you pop in for a cocktail on a Friday night, and then remember that they have an amazing late night menu. Whatever your reasons for stopping in, Boda always serves a consistently delicious meal.
And there you have it, these are our picks for the top 10 Portland restaurants to try! With so many new places opening every season, there are always new favorites to be found. Let us know in the comments what your favorite Portland restaurants are!
---