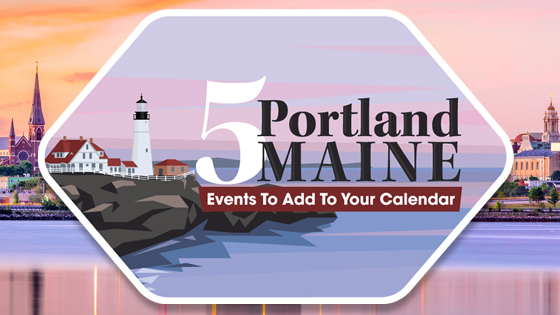 Okay, in some alternate universe, it's spring in Portland. Just ignore the snow on the ground that has recently fallen, okay? Anyway, with spring comes things to do! Seriously, who else is getting a little (or a lot) stir crazy and ready to let loose?
Us too! So check out these 5 Portland, Maine events to add to your calendar and have something to look forward to!

Maine Seaweed Week: April 26-May 4
First up on our list, it's the first Maine Seaweed Week. This is a statewide food and drink festival that's celebrating seaweed. Yes, you read that right. Now, not only do we have Maine Restaurant Week, but now we have Maine Seaweed Week. Seaweed is a natural part of Maine's working waterfront, so it makes sense to pay it a little attention.
Many oyster and mussel growers have started adding kelp farms because it helps make their seafood healthier, stronger, and most importantly, tastier! What's more, there are 30 venues in Portland alone that are participating in Maine Seaweed Week!
This means that at places like Flatbread Pizza, LB Kitchen, Chaval, Piccolo, The Thirsty Pig, and so many more, there will be seaweed incorporated on the menus. Since this will be going on for a week, reservations at participating restaurants and establishments are highly recommended!
Taco & Tequila Crawl: Saturday, April 27
The opposite of a food and drink festival that celebrates seaweed has to be a taco and tequila crawl. Luckily, April 27th, it's happening! Join taco and tequila lovers for a tasty bar crawl put on by Bar Crawl USA. With your general admission ticket for $25 (including fees), you get 4 COMPLIMENTARY tacos.
And there are exclusive drink specials at every stop for margaritas, beer, and tequila! Want one of the t-shirts? Pick up a VIP ticket for the t-shirt, 5 tacos, and more! Some of the participating bars include Bon Fire, Fore Play, The Drink Exchange, and Brian Boru. Want in? Purchase your tickets from Eventbrite here!
Magical History Tour: Saturday, May 11
Next up on our Portland, Maine events list, we've got a tour of Portland. Now, we can't really tell you much about the tour, because only tour members and guides know where the tour goes! This is the 5th year that this Magical History tour has explored the ins and outs of Portland and greater Portland's history.
But hey, with a name like the Magical History Tour, sign us up! Tickets can be purchased on the Maine Historical Society website.

Street Eats & Beats: Saturday, June 1
Back for its sixth year, Street Eats & Beats returns to Thompson's Point on Saturday, June 1st! We love this event for several reasons. One, it's a food truck festival and we love to eat. Two, it's outside at Thompson's Point on a (hopefully!) beautiful summer day. Three, Hello Newman and Girls Just Wanna Have Fun are playing on the AAA Northern New England Stage.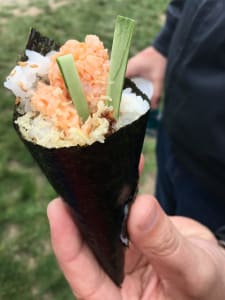 Now, let's go over some of the food trucks that have signed on like Tacos Del Soul, The Poutine Co., Cannoli Joe's, Mainely Meatballs, Mami, Mr. Tuna, and way, way, way more! If you're hungry and know that you need to go, buy your tickets ASAP. Seriously. Street Eats & Beats WILL sell out, so make sure to purchase your tickets on Eventbrite!

Old Port Fest: Sunday, June 9
Finally, the last event on our Portland, Maine events list to check out is Old Port Fest on Sunday, June 9th. If you haven't heard the news, this is the last Old Port Fest ever! We're not really sure why, but it's sad and we wish it wasn't true. So if you've ever loved OPF, you owe it to yourself to come and bid it goodbye the right way.
Preferably by visiting the street vendors and getting an ice-cold lemonade, maybe a corndog, and some cotton candy. One of the things that have made Old Port Fest so great is it's free, so there are no tickets to worry about purchasing!
We made it through the winter, so now there's no reason to stay indoors this spring and summer. Let us know in the comments if we missed your favorite Portland, Maine events!
---