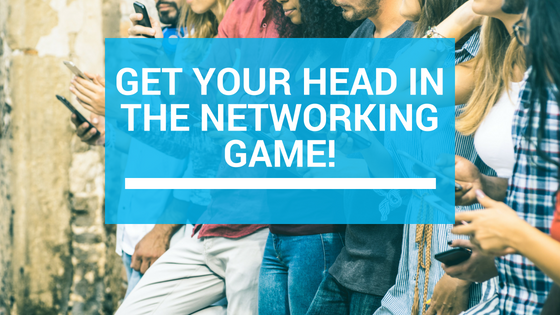 No matter what kind of business you run, there's always more to learn. The same applies to networking. Yes, even if you're happy where you're working, you should still be networking. Don't have time to research networking events? No worries! As always, we've done the hard work for you, so just keep reading and learn how to get your head in the networking game!
Propel
If you're a young professional in Portland, chances are you've heard of Propel. Well recognized for their dedication to connecting businesses and professionals, Propel hosts events that are fun, informative, and easy to attend! New to Maine? Check out their Maine Ambassador Program, which aims to open the lines of communication between Mainers and people interested in becoming Mainers! If you're a seasoned Mainer, think about signing up to be a Maine Ambassador. This can be a great way to meet new people and show people just what it is that makes Maine so special. Don't forget to check out the Second Annual Ignition Awards on Thursday, June 28th from 5 pm-8:30 pm at TIQA to help celebrate local businesses hard work and successes in the area! Buy tickets here!
Green Drinks
Networking events that are featured around drinking and benefitting a local non-profit? It doesn't get much better than that for networking! At Green Drinks events, participants are asked to bring a drinking vessel. For those that bring a vessel, admission is just $5, allowing you to drink a local craft beer like Peak Organic, Sebago Brewing Co., or Allagash Brewing Company. For those that don't bring their vessel, you can purchase the Corn Cup for $10. Green Drinks events are held all over the world and are a great opportunity to do a little networking in a casual environment. Green Drinks holds one event per month in Portland, so what are you waiting for?
Pecha Kucha
Pecha Kucha is one of the most interesting networking events in Portland. Imagine presenting 20 images, each shown for 20 seconds. At Pecha Kucha, presenters have just 6 minutes and 40 seconds to tell a story or idea. Pecha Kucha was started in Tokyo in 2003 and has spread globally. Pecha Kucha is held in Portland 4 times a year. This is a great event for meeting new people, and learning about something different!
Network After Work
If you just want to get your feet wet when it comes to networking, a good place to start is with Network After Work. Network After Work holds events every other month at popular Portland establishments. There are over 15,000 members who are part of the Portland chapter including local business owners, executives, local business owners, and career-minded young professionals looking to meet new people. Want to attend the next event on June 21st? You can buy your tickets here!
Social Media Breakfast
If you're not in the social media sphere, you might think that there's no room for you at a social media breakfast. However, you couldn't be more wrong! Social media is an extremely important part of any business or field, so it's never a bad thing to be in the know about best practices for social media. Like the name suggests, Social Media Breakfasts include breakfast and take place at Rising Tide Brewing. You owe it to yourself to check one out!
---