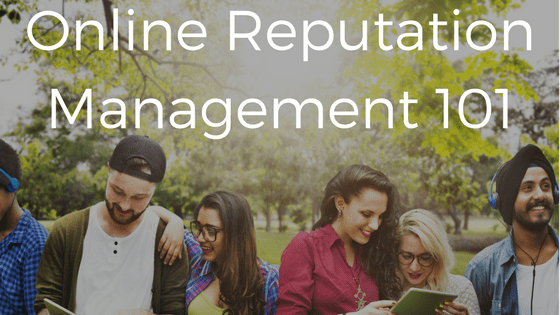 Face it: we live in a digital world. And in this digital world, it's crucial that your online reputation is squeaky clean. This can seem like it's easier said than done, but if you follow these tips, your business can see an increase in reviews, and happier customers.
Make Your Reputation Golden Online & Offline
When living in a digital world, it's important that your customers see you in as positive of a light as possible. Whatever your business or trade, you must come off as the authority that you are. There are so many things that go into a good reputation, but one of the most important is customer service. When your customers leave, are they happy? Do your online reviews match the feedback that your customers are providing you with, face to face? No business is perfect, and when your customers give you feedback or advice on how to improve, you should be listening to them. Customers know when they aren't being heard, and this could affect how you're seen in online reviews, so listen!
Online Reputation Management Should Be A Priority
If you get a bad review online, what's your strategy? Do you acknowledge the review, and then never reply? Or do you look at the review and handcraft a personal response? All business owners should be aiming to be closer to the second strategy, which is more proactive across the board. No matter what happens, you will encounter upset customers from time to time. But the key thing to remember here is trying to salvage the relationship.
If a customer has a bad experience with your company, it's your job to figure out what happened, do your best to rectify the situation, and hopefully keep them as a client. All of this goes out the window if you never respond to their negative online review. Another thing to remember is online reviews are public, so potential customers are looking at your online reviews. If you aren't responding appropriately to reviews, then you may be losing both old and new customers, all at the same time! You can prevent this from ever happening by checking and responding appropriately to all online reviews.
Don't Look Like A Robot Online
This may surprise you, but online reputation management goes beyond review sites. Social media also has a say in the way that your customers view you online. No matter what your business may be, social media gives you the opportunity to have some fun! If your business is your passion, show that.
If you're a restaurant, share teasers of new specials that you're debuting, or share information about the background of the business that customers may not know about. We know that when it comes to social media, frequent, consistent posting is key to keeping your customers happy. But it's also key to remember that social media shouldn't be dull, but instead, informative. Let your business or company have a voice, and it could make all the difference.