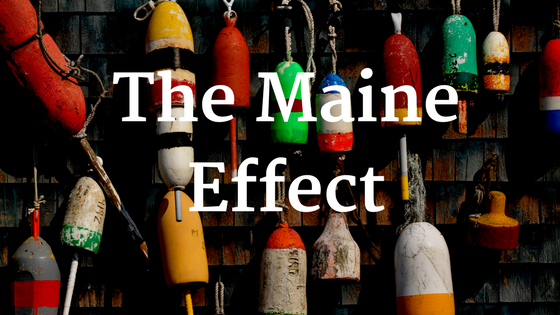 It seems like every time you watch the news or browse through social media, something about Maine comes up. Whether it's Maine's restaurant scene, the accolades we receive about our craft beer, or just people from all over moving here, there's something about Maine that keeps people coming back for more.
Portland's Restaurant Scene
When it comes to fine dining, Portland has the best of the best. Around every corner, you'll find James Beard award winning restaurants, hidden spots that the New York Times claims has the best breakfast sandwiches in the country, and just general high quality meals. It can be easy to get overwhelmed, but over the years, Portland has become more diverse as a food scene. There's a strong focus on the farm to table movement, and most of the food that is being served is from right here in Maine. This means that local is an incredibly important aspect of why the Portland restaurant scene is thriving, and that same attitude trickles down into the craft beer market as well.
Craft Beer
Like the Portland restaurant scene, in the last few years, craft beer sales have undergone a renaissance. Craft beer is local, and local craft beer has become the only way to drink beer in Maine. In addition to seeing a resurgence around local craft beers in restaurants, there's also been a huge uptick in the number of breweries that have been opened to the public. In Portland, it's obvious breweries like Allagash, Bissell Brothers, Oxbow, and Rising Tide. But as the craft beer revolution continues, it's affecting all areas of Maine, from Southern Maine to Northern Maine. Almost every single county in Maine has a brewery now, which is impressive. Combine the local craft beer scene with the Portland restaurant explosion, and Maine is becoming one of the best states to visit, and live in.
The Great Outdoors
Before Maine became a foodie paradise, it was known for being an incredibly beautiful place. With mountains, state parks, and a beautiful coastline, Maine has the most stunning things that nature can offer us. For those that live here in Maine, it can be easy to just take advantage of the beauty that's around us, and forget that it's a privilege to live where we do. In the winter, skiing, snowboarding, and ice skating are perfect outdoor activities that make all the snow fun to be around. In the spring and summer, Maine becomes a tourist attraction. Flowers blooming, ocean waves crashing against the coast…living in Maine is honestly like living in a postcard.
The Maine Way of Life
If you live in Maine, and you're not a Mainer, then you know that there's something about this state that keeps people coming back for more. It's common to hear about instances where people vacationed here and fell in love with the state and decided to move here. Whatever the reason, the Maine effect is real. Living in a place like this means that we really get the best of both worlds. Many people try to copy it, but Maine is one of a kind, and an amazing place to live.
---